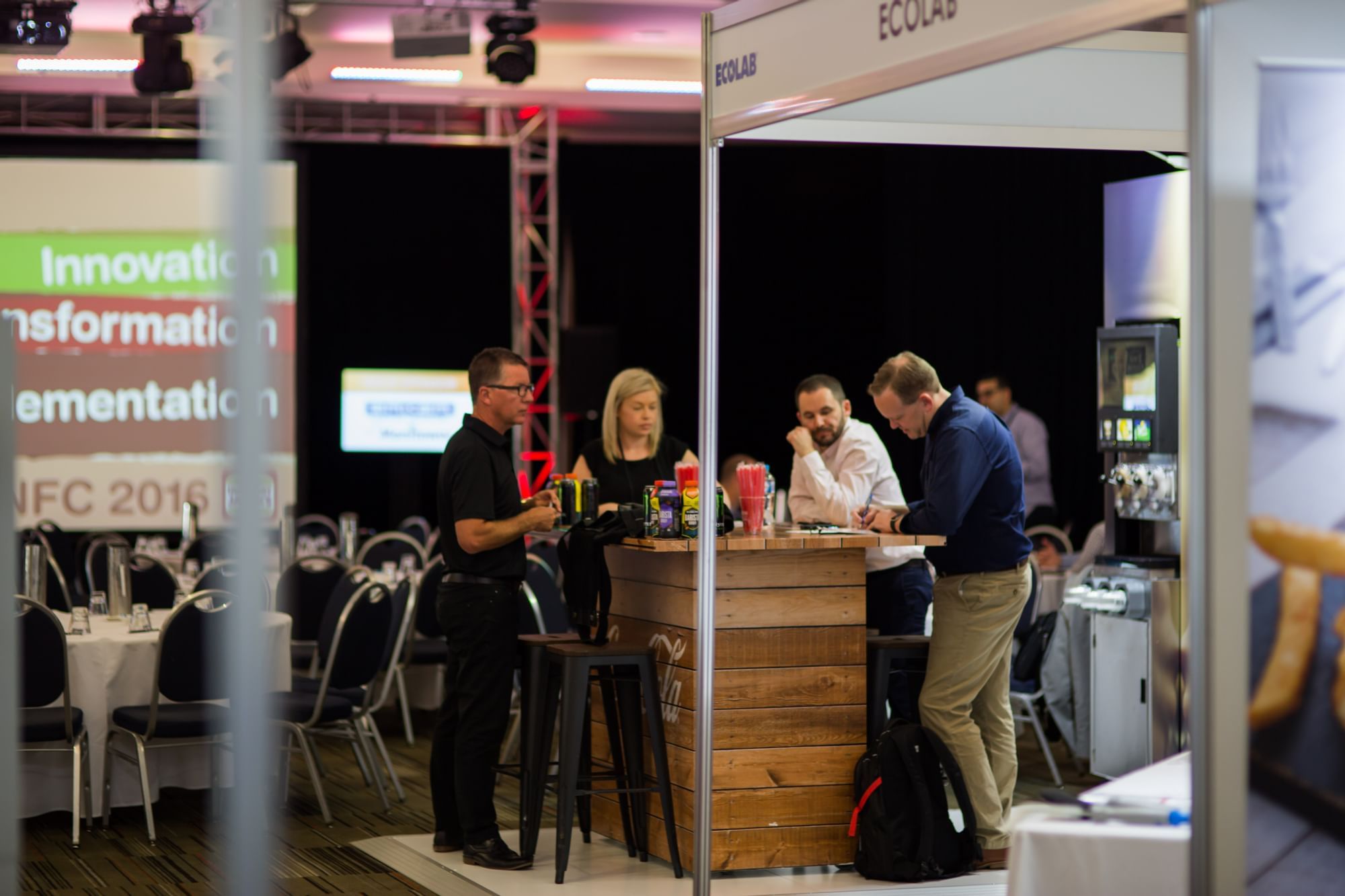 GREATER WESTERN SYDNEY GIANTS BRAND LAUNCH
VENUE:
Novotel Freshwater Ballroom 2 & 3
CLIENT:
GWS Giants
EVENT BRIEF:
GWS were re- launching their brand and needed to create an event that encompassed the new brand, whilst ensuring the space was still practical to their presentation and catering needs.
THE RESULT:
Our Novotel Freshwater Ballroom was transformed into an orange explosion ! With a themed catering station, including branded cupcakes and an orange lolly buffet! The events team wore orange suit jackets to ensure the theme was covered on all fronts!
CLIENTS COMMENTS:
"I approached the Novotel Sydney Olympic Park as the GIANTS needed a striking venue to hold our Brand Launch. In less than 72 hours, Novotel Sydney Olympic Park were able to turn around the event and accommodate all requests (including GIANTS branded cupcakes). The result was a perfectly executed event. From attendees sense of arrival, to the orange branded morning tea snacks, AV and staging request plus a seamless set up and pack-down. No request in the lead up, to event day was too difficult for Kate and the team. I would recommend Novotel Sydney Olympic Park to people who need a terrific venue for any style of event."
Samantha Prodanovic, Manager, Marketing and Experience GWS GIANTS FOOTBALL CLUB
HUNGRY JACKS ANNUAL NATIONAL FRANCHISEE CONFERENCE 2016
VENUE:
Freshwater Ballroom and Pre Function Area
EVENT BRIEF:
Our Annual National Franchisee Conference 2016, incorporating a trade exhibition from 25 of our key supplier partners.
THE RESULT:
Excellent networking opportunity, Kate and her team were eager to assist with theming our event needs
CLIENTS COMMENTS:
With over 160 delegates the event was seamless & a huge success.
Nothing was too hard for the team who were very professional at all times
Your recommendations for our AV requirements were always to ensure they matched with our overall message & theme.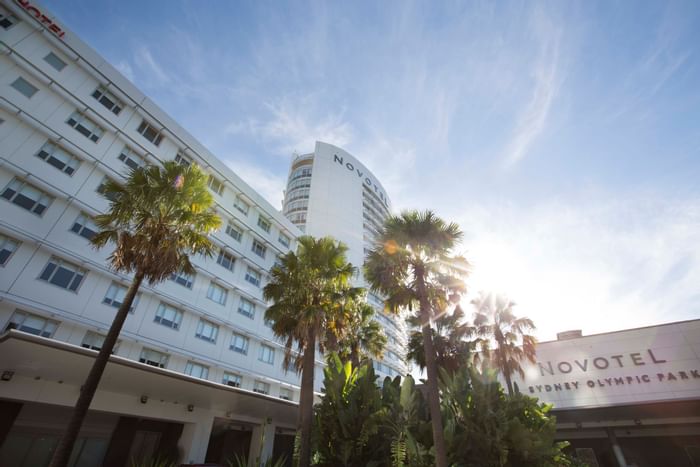 VW MODERN APPRENTICESHIP PROGRAM GRADUATION
VENUE:
Freshwater Ballroom
EVENT BRIEF:
Graduation Dinner for our Volkswagen Modern Apprenticeship Program.
THE RESULT:
Volkswagen hosted 50 graduating apprentices and their families. Over 200 people attended to recognise the achievement of completing their Volkswagen Apprenticeship and celebrate this milestone with them.
CLIENTS COMMENTS:
The evening was a huge success thanks to the team at the Novotel. The entire event from the planning stage right through to the end of the evening was seamless. The events team on site were fantastic and offered a premium level of service that exceeded our expectations. I would like to thank the Novotel for all of their creativity and assistance in planning the event, the end result was fantastic and I have received some great feedback from all who attended. Thank you for helping make our event such a huge success!
BEAUMONT TILES NATIONAL CONFERENCE
VENUE:
Freshwater Ballroom
EVENT BRIEF:
Beaumont Tiles National Conference (organised by D Business Events)
THE RESULT:
Beaumont Tiles (D Business Events) hosted their Annual National Conference. Over 250 people attended including all major distributors across Australia who had their workshops to showcase their product followed by a movie night and annual gala dinner.
CLIENT'S COMMENTS:
Great fun to be had and fabulous support from the Novotel team to make it happen in a ridiculous turnaround time. I wanted to say thank you for all the time, effort and smiling you put in with us over the 5 days we were there. I really appreciate you staying around over the weekend and looking after us. Wasif Warsi, you have been one of the best account managers I have had look after us in 20 years.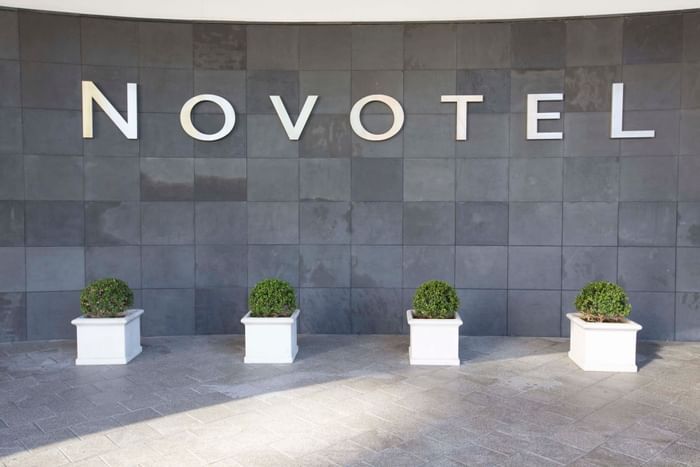 GEOGRAPHY TEACHERS AUSTRALIA NSW
VENUE:
Novotel Freshwater Ballroom
EVENT BRIEF:
An annual conference for Geography Teachers Australia to implement the Geography Syllabus NSW for 2017. A jam packed two day event involving a mix of keynote presentations, fieldwork activities and strategic workshops.
CLIENTS COMMENTS:
Kieren- Lea Wakefield, thank you so much for your hard work, attention to detail and smiling face in the last few days of preparation and during the conference. Nothing was too much trouble, even my incessant questioning and phone calls. You went out of your way to make sure we had everything we needed on the two days. The staff at Novotel were amazing in their attention to our needs and really showed they cared about the success of the conference, the comfort of delegates and most importantly the welfare of the small team of GTA organisers - this included bringing me breakfast in the conference room at 7.30 am when the queue at breakfast was too long and I had work to complete, providing drinks at night when we were setting up rooms, making extra tables and chairs appear when we asked and providing on the spot tech support over the two days. The catering was perfectly timed, including the extra task of providing nearly 150 x packed lunches over the two days and the food was tasty, varied and plentiful. The conference rooms were perfect for our needs and were able to be organised to suit theatre style and workshop style presentations.
Lorraine Chaffer - GTANSW Council Member