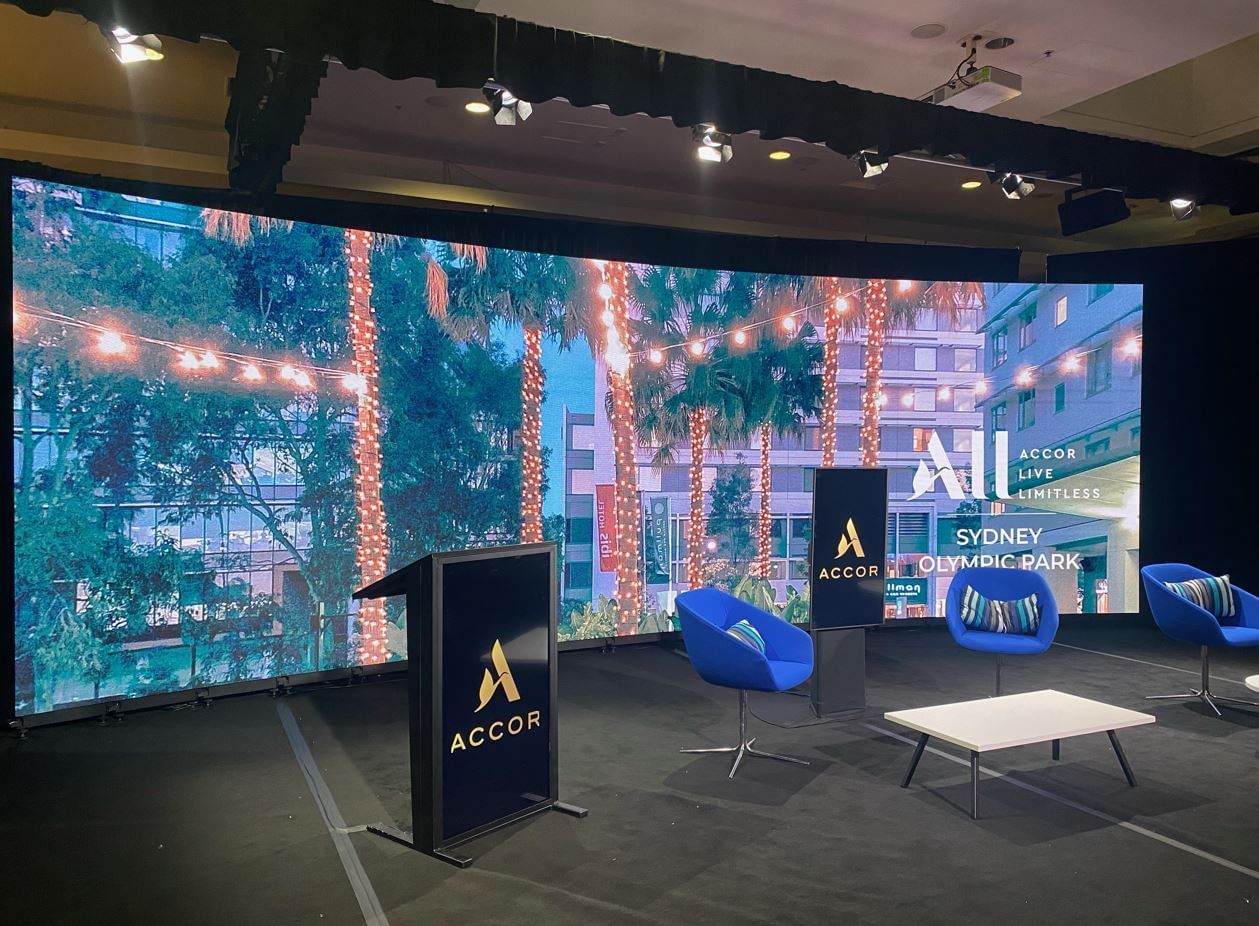 NOVOTEL SYDNEY OLYMPIC PARK EVENT AUDIOVISUAL AND THEMING
STATE-OF-THE-ART AUDIO VISUALS
At Novotel Sydney Olympic Park, we work closely with our fantastic partners to help us achieve state-of-the-art audio-visuals, decorations, and theming to bring your event vision to life from conferences and meetings to gala dinners, and touring roadshows, AGMs, social events and everything in between.
ENCORE EVENT TECHNOLOGIES
Our in-house trusted professionals Encore Event Technologies, with over 30 years of experience, have been creating memorable moments that connect, inspire, engage and transform organisations for decades.
With a customer-first mindset and a hospitality focus, Encore has an unmatched breadth and depth of event production services to support our clients through every step in the event planning and management process
Renowned for their superior audio-visual production, creative styling and multimedia production, and innovative event technologies, you can be sure your event will be a success.
At Novotel Sydney Olympic Park, we connect you with a dedicated audio visual specialist to ensure your event is a memorable success.
Learn more about Encore Technologies HERE